Fit all Vehicles of the wheel spacers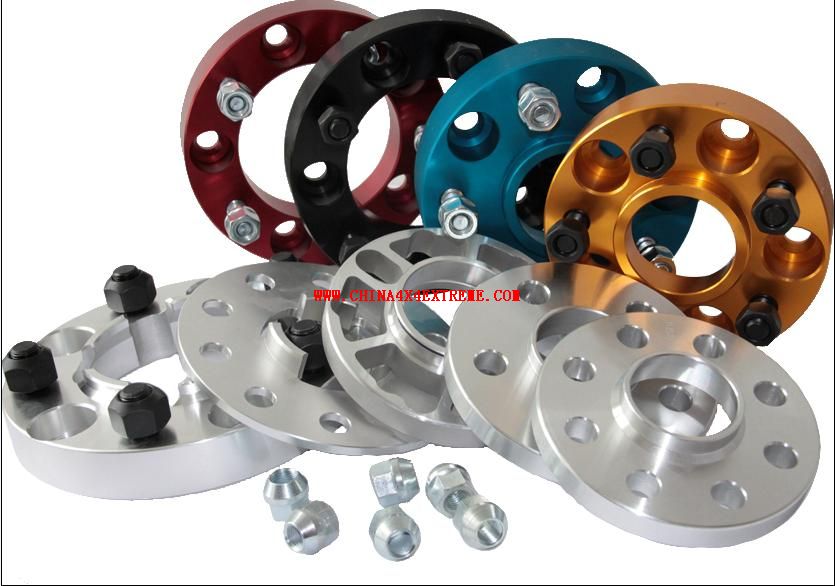 Product name : Fit all Vehicles of the wheel spacers
Products Category: > Wheel Spacers Adapter

1 - All of the wheel spacer made by 6061-T6 Materials.
2 - All of the wheel spacer completed with Stud & Nuts.
3 - We could make any grade for the wheel Studs. For example 8.8 , 10.1 , 10.9
and put the grade on the bottom of the wheel spacers.We also are able to make the
Grade by customers requirement.
4 - W could supply any thikcness for wheel spacers. For example from 10mm to 90mm thickness.
Most for Offroad car could be 25mm , 30mm , 35mm , 38mm , 40mm , 45mm , 50mm , 75mm etc.
5 - We are able to offer any pattern for any cars. As the Land Rover , Jeep , Toyota , Nissan ,Isuzu, Mitsubishi .GM , Suzuki etc.
6 - We could make any wheel spacers with standard models or with a ring or any especial spacer by drawing or samples.
7 - So far we have about 500 styles wheel spacers to fit any cars which made from the World.
8 - We could make any colors on the Aluminum wheel spacers as the Green , Blue , Red , Gold , Black etc.
9 - We also could custom the especial wheel spacers for customers.
10 - We are also able to offer the STEEL materials wheel spacers to fit the same cars.
11 - So far we have papular offroad car as the 5x6.5 & 5x120 for Land Rover.
5X139.7 for Suzuki , 5X150 for Toyota. 6x114.3 & 6x139.7 for Nissan, 6X139.7 for Toyota & Mitsubsihi.
5X130 for Benz , And 5x114.3 , 5x127 , 5x139.7 for Jeep .And 8x165.1 and 8x170 also.
12 - We are able to laser the Customers Logo on the wheel spacers by requirements.
13 - We are also able to custom the boxes for wheel spacers by requirements also.
For more information that you need to know. PLEASE freel free to let us know.
Send Inquiry :